The Stanley Sadie Handel Recording Prize 2007
Glossa GCD 921521
1 CD
full price
Recorded in 2005.
Released in 2006.

Le Cantate per il Cardinal Pamphili
Handel's Italian Cantatas, Volume 1

Tra le fiamme (Il consiglio), HWV 170
Pensieri notturni di Filli (Nel dolce dell'oblio), HWV 134
Il delirio amoroso (Da quel giorno fatale), HWV 99
Figlio d'alte speranze, HWV 113

Roberta Invernizzi (soprano)
La Risonanza (on period instruments)
Fabio Bonizzoni (harpsichord & direction)
This year we are delighted to congratulate Roberta Invernizzi, La Risonanza and Fabio Bonizzoni upon the award of first prize for their exemplary disc Le Cantate per il Cardinal Pamphili. This is La Risonanza's first volume in what the group hopes will be a complete series of the 'cantate con strumenti' (i.e. cantatas accompanied by instruments in addition to basso continuo) that the young Handel composed during a fertile period working in Italy (1705-10). The programme's coherence, Invernizzi's authoritative yet delightful singing, and La Risonanza's theatrically coloured playing have raised the performance standard for Handel's Italian cantatas. Bonizzoni's refreshing direction is entirely devoid of the coolly dispatched detachment or mannered feyness often found in this repertoire. The early indication is that this lovingly prepared series will be of the utmost important to Handel lovers, and we offer our utmost encouragement to La Risonanza for its endeavours to complete the project in time for the 250th anniversary of Handel's death in 2009. We congratulate all performers involved and the pioneering Spanish early music label Glossa for producing a lovingly prepared recording, and acclaim it as the finest testament of Handel's genius produced on CD during 2007.
---
We also congratulate this year's runners-up: Angelika Kirchschlager's recital of arias (on Sony BMG) that Handel composed for the castrato Carestini and mezzo-soprano Durastanti (featuring music from Giulio Cesare, Arianna in Creta and Ariodante) was superbly accompanied by the Kammerorchester Basel under the astute direction of Laurence Cummings. The panel of judges also commends a collection of duets from Handel's English theatre works sung by Carolyn Sampson and Robin Blaze (with the OAE directed by Nicholas Kraemer, on BIS), and a DVD of Glyndebourne's recent staging of Giulio Cesare (in which the OAE were conducted by William Christie, on Opus Arte). Several panel members also drew special attention to a dramatic performance of the opera Poro, issued by the Göttinger Händel Gesellschaft.
---
What is The International Handel Recording Prize?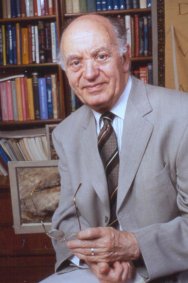 It is an annual award given to one distinctive new recording of Handel's music. Hitherto known as The International Handel Recording Prize, it is chosen by a specially invited panel of respected scholars and journalists who each possess a special and informed interest in Handel's music. One of the prize's founder panel members was the scholar, author and critic Stanley Sadie, and in 2005 the prize was renamed in his memory: we continue to hope that this prize is warmly accepted as an appropriate legacy of Stanley's unusual ease at mingling enjoyable journalism and superb scholarship together. In some respects it was influenced by the now defunct American Handel Society Recording Prize (1991-1998), but in 2002 an international panel of judges inaugurated a broader forum to nurture recognition to a new recording of Handel's music of noteworthy quality. This year's winner was chosen by judges from Australia, France, Germany, Italy, Japan, Russia, England and the U.S.A. The winner is carefully selected from a comprehensive list of all new recordings of Handel's music released during the previous calendar year. The winner must satisfy tough criteria: it needs to combine fine interpretive quality with a penetrating or valuable insight into Handel's genius. Thus this Prize is an indication of a disc's quality and the significance of its contribution to Handelian knowledge.
---
This Year's Panel of Judges:
Nicholas Anderson (Producer and writer, BBC Music Magazine – Taunton)
Sandra Bowdler (Opera critic – Perth, Australia)
Hugh Canning (The Sunday Times, International Record Review – London)
Colin Coleman (Gerald Coke Handel Collection, The Foundling Museum – London)
Mikhail Fikhtengoltz (Handel scholar and Arts Administrator – Moscow)
Philippe Gelinaud (Handel scholar, Opéra Magazine – Paris)
Lindsay Kemp (BBC Radio 3 and The Gramophone – London)
Tess Knighton (Editor of Early Music – Cambridge)
Brad Leissa (GFHandel.org, American Handel Society – Washington D.C.)
Michael Pacholke (Musicologist, Hallische Händel-Ausgabe – Halle)
Benedikt Poengsen (Göttingen Händel-Festpiele – Göttingen)
Christopher Purvis (Chairman, Handel House Museum – London)
Brian Robins (Author, Fanfare, Goldberg – Burgundy)
Kimiko Shimoda (UK Correspondent for The Record Geijutsu – London)
David Vickers (Handel scholar, The Gramophone, GFHandel.org – Huddersfield)
Carlo Vitali (Musicologist, Amadeus, Opera Now, Musical America – Bologna)
---
The Candidate List
(in no particular order)
Theatre Works:
Arianna in Creta
Orchestra of Patras; George Petrou; MD&G.

Atalanta
Philharmonia Baroque Orchestra; Nicholas McGegan; Magnatune.com (download / CD)

Messiah (1742 Dublin version)
The Dunedin Consort; John Butt; Linn

Messiah (1751 version)
The Academy of Ancient Music; Choir of New College, Oxford; Edward Higginbottom; Naxos

Messiah
Freiburger Barockorchester; Choir of Clare College, Cambridge; René Jacobs; Harmonia Mundi

Rinaldo
Aradia Ensemble; Kevin Mallon; Naxos

Solomon
Junge Kantorei; Frankfurt Baroque Orchestra; Joachim Carlos Martini; Naxos

Israel in Egypt
Chamber Choir of Europe; Orchester der Deutschen Händel-Solisten; Anthony Bramall; Brilliant Classics

Sacred works:

'Handel in Rome' (includes Gloria in excelsis Deo, Mi palpita il cor)
Julianne Baird (soprano); Marshall Coid (countertenor); The Queen's Chamber Band; Lyrichord Early Music Series
Vocal music and recitals:
Crudel Tiranno Amor & works for cembalo and organ
Syliva Greenberg (soprano); Edgar Krapp; Oehms Classics

Great Oratorio Duets
Carolyn Sampson (soprano); Robin Blaze (countertenor); OAE; Nicholas Kraemer; BIS

Handel Arias
Angelika Kirchschlager (mezzo); Kammerorchester Basel; Laurence Cummings; Sony BMG

Il Gelsomino (Italian Cantatas)
Anna Korondi (soprano); Hungaroton
[includes several world premiere recordings]

Le Cantate per il Cardinal Pamphili
Roberta Invernizzi (soprano); La Risonanza; Fabio Bonizzoni; Glossa

Solo Cantatas
Veronika Winter (soprano); Das Kleine Konzert; Hermann Max; Capriccio

Apollo e Dafne & music from The Alchymist
Nicola Wemyss (soprano); Tom Sol (baritone); Musica ad Rhenum; Jed Wentz; Brilliant Classics

Orchestral / Instrumental:
'Handel at Home'
London Handel Players; Somm

'New Seasons' (Handel for oboe & orchestra)
Albrect Mayer; Sinfonia Varsovia; DG

Water Music & Music for the Royal Fireworks
Aradia Ensemble; Kevin Mallon; Naxos

Recorder Sonatas
Tripla Concordia; Stradivarius

Haendel (piano)
Anne Queffelec; Mirare

'Complete Recorder Sonatas'
Alan Davis (recorder); David Ponsford (harpsichord); Guild
Special Category:
The Secret Handel
Christopher Hogwood; Metronome
[Harpsichord music by Handel, Muffat, Kreiger and Zachow]

Giulio Cesare
Orquestra Simfónica I Cor del Gran Teatre del Liceu; Michael Hofsetter; TDK
[DVD of pasticcio production by Herbert Wernicke]

DVD:

Agrippina
Combattimento Consort Amsterdam; Challenge

Giulio Cesare
Glyndebourne; OAE; William Christie; Opus Arte

Endnote: A live recording of Poro (conducted by Konrad Junghänel and featuring the Akademie für Alte Musik Berlin) was not eligible for consideration because it is only available to members of the Göttinger Händel Gesellschaft (Göttingen Handel Society).
---
The International Handel Recording Prize was inspired by The American Handel Society's Recording Prize. The AHS Recording Prize was awarded on an annual basis between 1991-1998.
---